Early Detection and Prevention – Mouth Cancer Action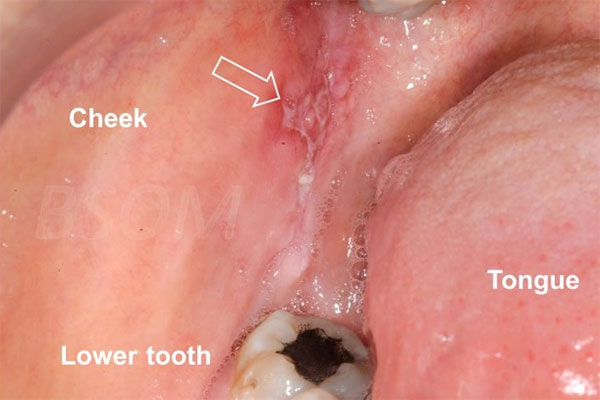 Rising rates of mouth cancer mean that it's more important than ever that members of the dental team and other healthcare professionals can promote prevention, detect warning signs and refer patients appropriately. All too often oral cancer is found at a late stage when treatment is devastating and the chances of survival are poor. By contrast, early detection of oral cancer is associated with very good survival rates and less invasive treatment.
Early oral cancers most typically present as a white, red and/or ulcerated area in the mouth. However, there are many other non-cancerous conditions that can also cause these changes. If you ever develop any new or changing lesions in your mouth then it is important to seek early professional advice from a healthcare practitioner used to caring for the mouth. If necessary, an onward referral to a specialist can be made.
By 2030 it is predicted there will be 9,200 cases of oral cancer in the UK every year compared to 6,240 in 2009 and 3,030 in 1984. In 2013 it is expected that there will be over new 7,500 cases. Rates continue to rise in both men and women and in all age groups including the under 50's with more young people developing oral cancer than ever before.
Early in 2012 the British Society for Oral Medicine, Cancer Research UK and the British Association for the Study of Community Dentistry lobbied Britain's General Dental Council (GDC) to commit to adding "Oral Cancer – Improving Early Detection & Promoting Prevention" as a compulsory subject for Continuing Professional Development (CPD).
In May 2012 the GDC added "Oral Cancer Detection" as a recommended subject for Continuing Professional Development. This was a significant step in the right direction.
But the Society along with its partners would like to see improving oral cancer detection pushed higher on the priority list for CPD of the dental team. They are also calling for prevention of the disease – not just detection – to be included. This would help improve dentists' understanding of the risks and causes of the disease and how to address these.
Key issues were raised within the dental profession by the Society in a paper in the British Dental Journal – "Oral cancer – improving early detection and promoting prevention. Are you up to date?" – published in September 2012.
The Society continues to lobby to raise the profile of early mouth cancer detection. In 2013 the BSOM with CRUK led preparation and dissemination of a joint statement highlighting key prevention and early detection issues for this devastating disease.
The GDC review on CPD requirements closed in January 31st 2013 with comments invited from interested individuals and organisations. Paragraphs 67-68 were particularly relevant to mouth cancer and how the issues being raised relate to patient safety.
Although the Mouth Cancer Action Month run by the British Dental Health Foundation is in November each year, the messages that are being promoted are just as applicable at other times of the year.