This year's British Society for Oral Medicine winter meeting was held at the Foresight Centre, Liverpool on 1st December 2018. The theme for the day was Infectious Diseases, a fitting topic given that it coincided with World AIDS day. Over 50 delegates from across the UK and Ireland attended, many to give verbal and poster presentations on interesting cases and research projects.
The morning session started off with Dr Mas Chaponda (Consultant in Infectious Diseases, Royal Liverpool & Broadgreen University Hospitals Trust) who gave an excellent talk on HIV and changes in management. He was followed by Jillian Williams (Specialist Infectious diseases nurse, Royal Liverpool & Broadgreen University Hospitals Trust) who illustrated the challenges than can arise in the management of HIV. The talks were followed by an engaging question and answer session, which raised many interesting points.
To conclude the morning session, a change of theme saw Prof. Luke Dawson (Vice-Dean for Learning and Scholarship, Liverpool School of Dental Sciences) present on the topic of clinical education. His talk enlightened the audience to the challenges that they may face in educating the clinicians of the future and how these may be overcome.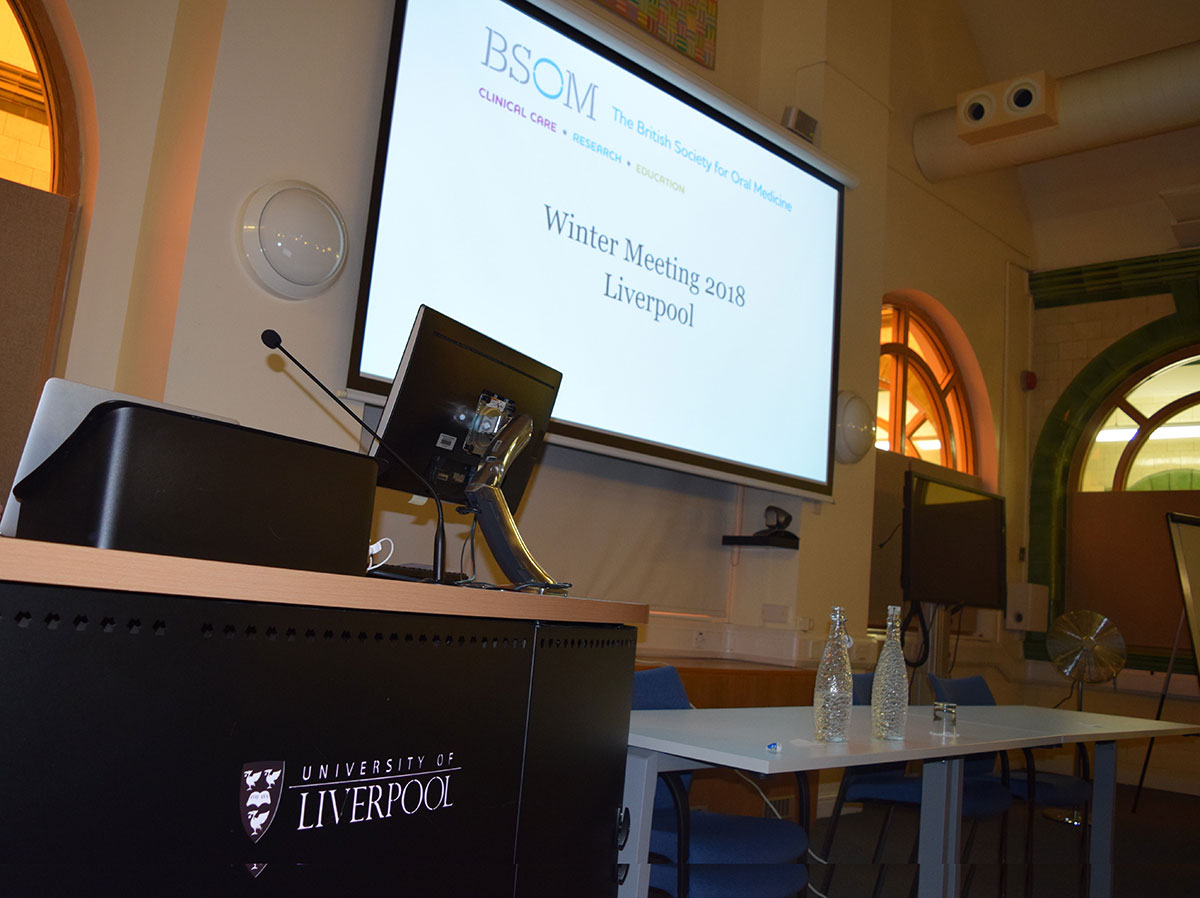 The afternoon session was dedicated to verbal presentations from undergraduate and junior postgraduate colleagues. All the talks were of a very high standard and covered a broad range of topics including audit, research and clinical case presentations.
The day concluded with the award of prizes for oral and poster presentations, this was followed by drinks and dinner, under the festive lights of Liverpool.
On behalf of BSOM, I would like to thank all those who contributed to making the day a success and to everyone who attended to support the event. I look forward to seeing you at the Annual Scientific Conference in Bristol in May 2019.
Daniel Finn
BSOM Fellows-in-Training Rep 2018/19
---